The Uses and Benefits of Personalised Gifting
13 February 2023
What is personalised gifting?
Personalising a gift to the recipient's unique tastes and preferences is referred to as personalised gifting. This can be done by adding a name or message to a piece of card, designing an item just for the receiver, or choosing a gift based on their known interests or pastimes. Personalised gifts are frequently regarded as being more considerate and emotive than generic presents.
In the context of business, personalised gifting refers to the practice of customising the gift for the client, customer or employees. This can help build brand loyalty and strengthen relationships. You can do it through many items such as gift cards, membership cards and add-ons such as marketing collateral.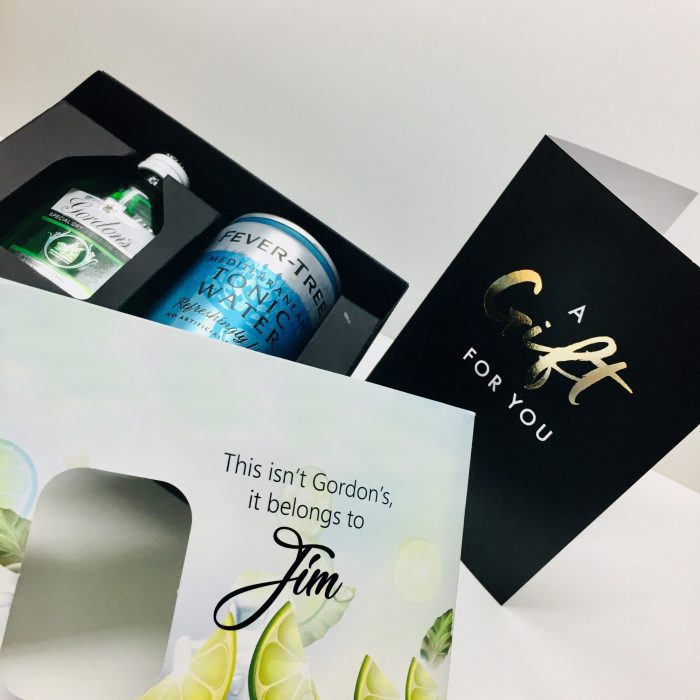 What is the benefit of a personalised gift?
A personalised gift or a personalised item can have several benefits, including:
Increased perceived value: Gifts that are personalised are frequently regarded as being more precious and meaningful than generic gifts, which can raise the gift's perceived worth in the eyes of the recipient.
Increased brand awareness: Because they can be imprinted with a corporate emblem or message, personalised gifts can also serve as marketing tools by raising brand awareness among the receivers and anyone who sees them.
Increased loyalty: Personalised presents can contribute to the development of closer bonds with consumers, clients, or staff members, which can boost loyalty and lessen the likelihood that they will switch to a competitor.
Greater emotional impact: Gifts that are personalised can build a deeper emotional bond with the recipient, increasing the likelihood that they will value and remember the gift.
Better brand recall: Gifts with a personal touch can help the receiver feel more connected to the giver, which can increase brand recognition and increase the likelihood that they will work with the firm again in the future.
Stand out: Because they demonstrate extra thought and care in the gift selection, personalised gifts can help the business stand out in the recipient's mind. This separates them from the competition and gives a leg up in the market.
Why is personalisation so powerful?
Personalisation in business is so powerful because it is able to tap into several key psychological factors that influence how consumers respond to and perceive marketing messages and gifts. Personalisation addresses the recipient directly by use of personal characteristics, such as a name to make the customer feel more relevant and connected to the brand. These messages can feel more unique, and increase the value of the gift due to the fact it creates a sense of exclusivity, causing the recipient to feel special and valued. Companies like to utilise personalisation within their gifts, marketing and day-to-day work as it shows that they care and taps into the human need for self-expression, it can make their products more appealing and memorable, allowing them to get the competitive advantage in their field. 
Personalised gift cards and vouchers – what are they and why are they beneficial?
Gift cards that can be customised with the recipient's name, a special message, or other characteristics are known as personalised gift cards. Businesses benefit from customised gift cards because they can increase the perceived value and become a thoughtful transaction, creating a memory between the consumer and the brand. By doing so, this increases consumer loyalty and improves brand recall so they are more likely to do business with the company again in future. With a personalised gift card, you're able to increase your sales by providing a convenient way for consumers to purchase gifts for others as well as redeem the card themselves. This can lead to better targeting demographics with on brand gift cards created for specific demographics through specific designs and personalisation.
Marketing collateral – what is it and why is it beneficial?
Marketing collateral includes all of the tools and materials that a company employs to advertise its goods and services. This can include, among other things, leaflets, flyers, business cards, catalogues, films, and website content. Marketing materials are used to inform potential clients about a company's goods or services and to persuade them to purchase or utilise them. Additionally, it can be utilised to inform clients of a business's guiding principles, objectives, and other vital details.
Marketing collateral can be personalised to include with a gift, such as a custom card to hold your gift card, or a festival kit to hold your ticket. These items are given with the personalised gift to improve the customer or friends experience in receiving the item. In business, marketing collateral can be beneficial because it can help a business to stand out from its competitors, reach a larger audience, and build trust and credibility with potential customers.
Are you in need of personalised printing?
Do you require personalised printing for either personal or professional use? Orion specialises in producing printed products that are specifically suited to your needs. We can assist you if you need customised gift items, flyers, brochures, business cards, or any other printed products. We can realise your vision with our cutting-edge printing technology and skilled team of designers. Make an impression with one-of-a-kind, personalised printing to stand out. To find out more and to begin working on your next project, contact us right away.