How to make your gift cards stand out: 6 top tips for the perfect gift card design
26 March 2021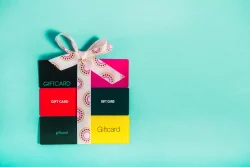 According to statistics published by GCVA, the UK's gift card market is worth approximately £7 billion. With this figure projected to grow to at least £10 billion by 2024, it's little wonder that more and more companies are looking to capitalize on the gift card popularity.
In a market seemingly dominated by the likes of Amazon, iTunes, John Lewis, and all the household supermarket brands, you may wonder how your gift cards can stand out amongst the leading brands. Luckily, we have 6 top tips for the perfect gift card design to attract your customers' attention.
1) know your audience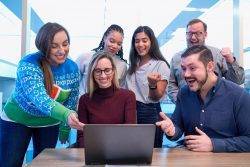 It is important to know who you are targeting with your gift cards. As with most of your marketing collateral, understanding the social and cultural demographics of your customers will help you to create a design that will resonate with your target audience.
Knowing your audience when creating gift cards enables you to design cards that are more appealing, relevant, and meaningful to the recipients, leading to higher usage and overall satisfaction.
2) Research your competition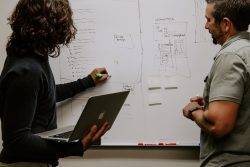 Don't forget that your rival businesses are also targeting the same set of customers, and doing their best to promote their brand and products through gift cards. Therefore, it is important that you research your competitors' gift cards and create a unique design that will entice your customers.
This research helps you design gift cards that stand out, offer added value, and appeal to customers. Understanding your competition allows you to identify strengths and weaknesses, enabling you to differentiate your gift cards and make informed decisions that can lead to a competitive edge in the market.
3) Use bespoke images and graphics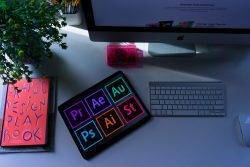 Remember, gift cards and vouchers are an excellent promotional tool for your brand. Using bespoke images, icons and graphics that are specific to your business, will mean that recipients can instantly recognise your brand. People can keep gift cards with them for months before they're redeemed. Until that time, the card or voucher with your company logo, colours, tagline, and graphics is with them – reminding them of your brand every time they look in their wallet or drawer. This is great for increasing your brand's visibility, as well as nurturing brand loyalty with the card holder.
4) Decide on your theme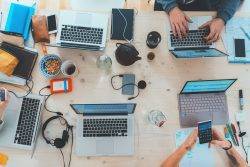 If you are designing a gift card or voucher for a particular seasonal event or festive celebration, your theme should reflect the spirit of the occasion. Consider your colour scheme and imagery, and how best to incorporate your brand identity into your chosen theme. Whilst your seasonal themes may change throughout the year, key aspects of your brand identity such as your logo, colour scheme, and tagline, should always be consistent so your brand remains easily identifiable whatever theme you decide to use.
5) Add a QR code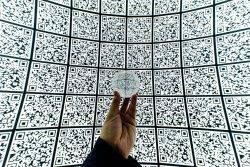 Adding a QR code to your gift card is a fantastic way to invite recipients to find out more about your business, or a specific promotion, without having to squeeze extra information onto your gift card design. When scanned with a smartphone, QR barcodes can connect customers to your company's website or a specific landing page; open videos or images; give people access to exclusive content or promotions; open an SMS message, and much more. 3D barcodes are a great way to invite further engagement with your brand or products.
6) Keep the layout simple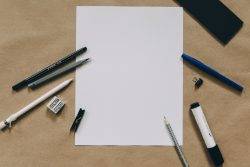 The most memorable gift card designs tend to be the simplest, with the focus of the design being on the brand's logo or colours. When designing your gift card, or choosing your template, be sure that it is neat and clean. Cluttered designs can appear too chaotic and can often be off-putting rather than engaging. As a rule of thumb, always leave clear space and margins between the various elements of your design – especially your logo – to create a simple but effective design that will attract your customers' attention.
Benefits of a well-designed gift card
Aesthetically pleasing: an impressive, bespoke and attractive gift card will create a positive impact on the recipient, allowing them to connect to your brand. It shows thoughtfulness, brand presence and attention to detail, making the gift feel a lot more special.
Bespoke: a personalised and well-designed gift card opens up opportunities to make the recipient feel much more of a connection. By personalising aspects of the card such as the recipient's name, a personal message or choosing a design that aligns with their preferences or interests, it allows for a sense of personal touch to make the gift feel more tailored.
Convenience: gift cards are very convenient as they eliminate the need to hunt down for a gift and they eliminate the risk of purchasing something the recipient may not like. Therefore, a well-designed gift card enhances this convenience by presenting the information clearly, and offering the buyer a smoother customer journey.
Recipient Satisfaction: a thoughtful, bespoke and well-designed gift card ensures that the recipient feels valued and appreciated. This allows them to select a gift that they truly desire and it offers them a shopping experience whilst doing so, increasing the likelihood of their satisfaction with the gift.
Brand Presence: for businesses, gift cards that are well-designed can act as advertisement, reinforcing brand image. These gift cards can spread brand awareness and recognition as they serve as a reminder of the company and can potentially lead to repeat business and customer loyalty.
How gift cards can benefit your business
Businesses can reap various benefits from incorporating gift card systems into their operations. Primarily serving as potent marketing tools that heighten brand recognition and visibility levels significantly when customers purchase gift cards for others; this enables them to expose fresh prospects to their establishments indirectly. Additionally, gift cards often lead to increased foot traffic and sales, as recipients visit the store to redeem their cards, often spending more than the card value. This helps drive revenue and can boost customer loyalty. Gift cards offer a way for businesses to generate upfront cash flow, as the value of the card is paid for in advance. It also helps reduce the likelihood of returns and exchanges, as customers have the freedom to select their preferred items.
The Orion Solution
Orion is an experienced gift card printing and fulfilment company. We're fully scalable to handle the physical storage and printing of gift cards and vouchers, as well as the secure fulfilment of digital items such as eCards and eCodes.
When it comes to both gift card and gift voucher solutions, we've worked for years with many of the UK's favourite brands. We work with:
Reward & recognition providers
Leisure products
Whether physical or digital, individual or multiple, to consumer or corporate buyer, our range of gift card printing services is extensive and covers off-the-shelf or bespoke solutions.
Our gift cards and vouchers are printed to industry standards and even to bespoke specifications, using plastic or eco-friendly board cards, magstripe, barcode or even QR codes. Our competitively priced short-run production allows you to make further enhancements based on feedback, by updating your existing gift card range with little effort on your part.  Plus, co-branding, personalisation and photo uploads are all at your and your customers' fingertips.
We offer a range of gift card printing options to make your product unique, one that will engage with your customer base.  Get in touch with us today to discuss the options.