What Is Corporate Gifting and Why Is It Beneficial?
17 March 2023

What is corporate gifting?
Corporate gifting is the practice of companies presenting gifts to their employees, clients, partners or other stakeholders. This is a way to show gratitude, build and maintain connections or advertise their brand. It is a powerful way to strengthen relationships and increase brand awareness, and it acts as an effective tool for creating loyalty between business and consumer. 
What is the purpose of corporate gifting?
Depending on the receiver, the event, and the objectives of the business, the aim of corporate gifting may change. Corporate gifts can be given to staff as a token of appreciation for their efforts, to a valued client as a sign of appreciation, to commemorate a particular anniversary or holiday, or even to spread brand awareness and goodwill among prospective customers.
How corporate gifting can help businesses
Corporate gifting can be important and help businesses for several reasons, such as:
Help to build and maintain relationships:
Corporate gifting can be a means of expressing gratitude and fostering closer ties with partners, clients, workers, and other stakeholders. Companies can show that they appreciate their connections and are committed to preserving them by giving thoughtful and meaningful gifts.
Boosting brand awareness:
You are able to boost your brand awareness when utilising corporate gifting. By spreading awareness and goodwill amongst potential prospects, loyal customers or business partners, you are able to generate favourable associations with a company's brand. This increases brand exposure, consumer loyalty and eventually more business opportunities can result from this.
Boosting employee morale and productivity:
Recognising and rewarding employees for their hard work and achievements can be done through corporate gifting. This can help to boost morale, motivation and overall productivity. It shows that a company values and recognises the contribution of its employees, and that they care about their team.
Increasing customer retention:
Corporate gifting can help businesses maintain clientele and foster loyalty. Businesses can express their appreciation for their customers' business and commitment to preserving the connection by presenting presents to them.
A positive company culture:
By commemorating milestones, honouring accomplishments, and expressing gratitude to stakeholders and workers, corporate giving can contribute to the development of an inclusive and pleasant workplace culture.
Creating goodwill:
Corporate gifts can be used to foster goodwill among potential customers or business partners and to assist generate favourable associations with a company's brand. Increased brand exposure, customer loyalty, and eventually more commercial opportunities, can result from this.
What sort of gifts to send with corporate gifting

1. Branded merchandise
Branded merchandise can include a variety of items such as mugs, notebooks, pens or other items that will have the company's logo or branding on them. These types of gifts can help promote the company's brand and create a sense of unity amongst employees, consumers and stakeholders all whilst boosting brand awareness.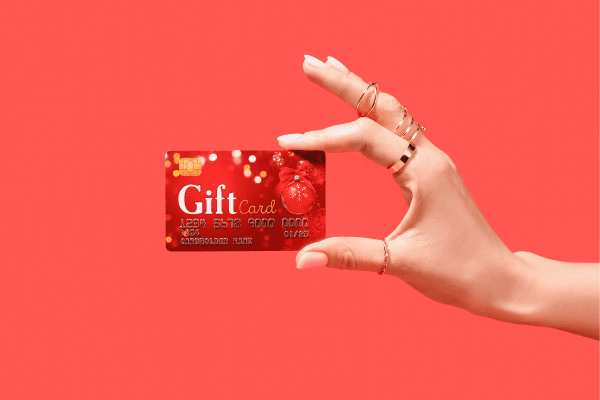 2. Gift cards or e-vouchers
Gift cards and online vouchers can be practical and flexible options for corporate gifting. They not only allow the recipient to choose a gift that suits their personal needs, but they also have the option to come in bespoke envelopes that could be branded or personalised to the recipient and company. Otherwise, they can be digitally sent which can save time and money.

3. Food and beverages
These can contain things like wine or other appropriate drinks for the occasion, as well as gourmet food baskets. Certain companies, such as Orion, are licensed to fulfil alcohol on a company's behalf, making alcohol fulfilment a great option for relevant recipients.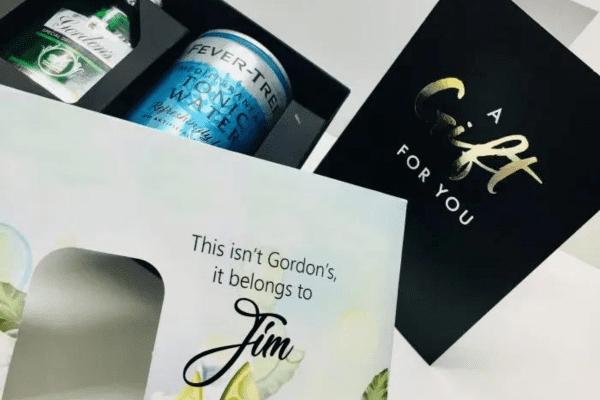 4. Personalised items
These can be things like engraved pens, handmade photo frames, or other made-to-order goods that exhibit consideration and attention to detail. Personalisation is a huge factor in today, becoming almost a necessity when trying to connect with consumers or employees.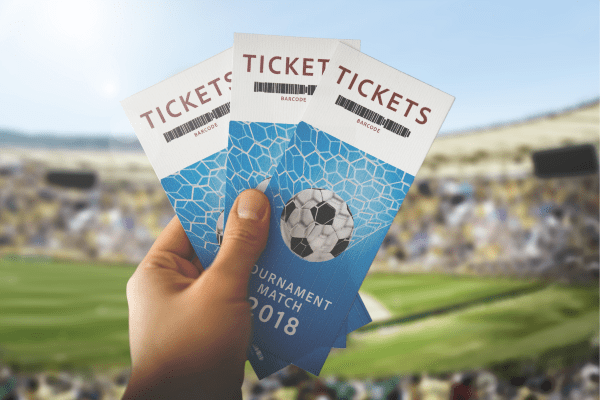 5. Experiential gifts
Tickets to a sporting event, a concert, or other experiences that the receiver would appreciate are examples of this kind of gift. Tickets can be printed and fulfilled with branding and marketing collateral to make the most impact.
Be aware when sending corporate gifts
When providing corporate gifts, it's critical for businesses to abide by the law and ethical standards to prevent any potential conflicts of interest or suspicions of improper behaviour. Other reasons to take into consideration are:
Conflict of interest:
corporate gifts can be perceived as a bribe or an attempt to influence one's decisions, which is important to take into consideration when sending gifts that may compromise the recipient's integrity.
Cultural sensitivity:
Depending on the recipient's culture, they may have different attitudes towards gift-giving and certain items. It may be appropriate in one culture and may not be in another, therefore it is important to be aware of the recipient's cultural norms and customs when sending certain gifts.
Legal regulations:
It is important to take into consideration that legal restrictions on certain gifts may be different in various places or certain professionals. Make sure you are aware of these regulations to avoid any legal repercussions.
Company policies:
Depending on the company, there may be policies in place regarding gift-giving or certain items that employees are expected to follow, such as alcohol fulfilment. It is important to be aware of these policies to avoid any rules being violated.
Being aware of these considerations will allow you to avoid any unethical  or inappropriate corporate gifting, whilst ensuring that your corporate gifts are legal and in compliance with any relevant policies or regulations.
Are you looking for corporate gifting services?
Corporate gifting can be a useful strategy for enhancing ties, raising brand awareness, and praising accomplishments. Corporate gifting may be a fantastic option to think about if you are a business owner, manager, or employee wishing to express gratitude to clients, partners, or workers. If you are in need of effective and secure corporate gifting, make sure to contact us today as we are able to provide gifting of practically anything, from stationary to alcohol.