Orion Team Plant 4000 Trees for Carbon Capture Program
8 December 2021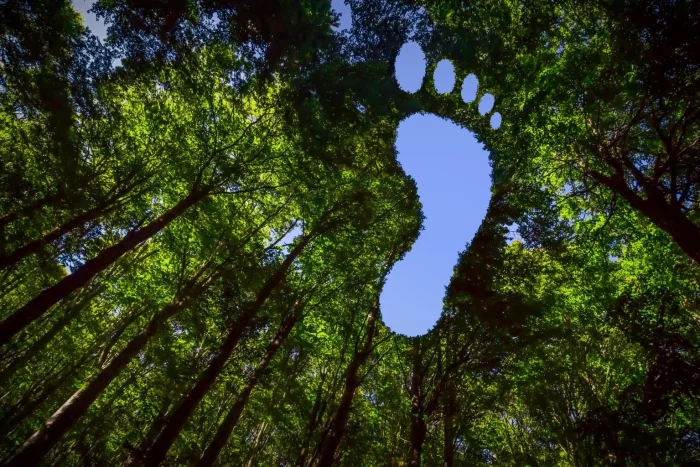 In November, Orion took part in a large-scale operation to plant 4,000 trees at The Young People's Forest in Mead, as part of their involvement with The Carbon Capture Programme and UK's leading woodland charity The Woodland Trust.
Created by their leading supplier Premier Paper Group, The Carbon Capture Programme provides Orion with the opportunity to help capture CO2 emissions created from paper supply purchases. It is described as a "unique market leading, high impact, low-cost environmental programme" aimed at mitigating CO2 emissions produced from paper and materials that are produced and distributed. The money calculated and tracked from this initiative directly supports The Woodland Trust – 100% of all money raised through the program is directly funded into the charity's projects of planting native woodland throughout the UK.
Located at an extensive former open cast mining site near Heanor in Derbyshire, the plot of land has been christened The Young People's Forest at Mead. It is a developing woodland area that has already planted 266,000 trees and 166 hectares of florally rich meadow habitat and wetland. This is all part of the #iwill campaign, an active movement that promotes youth social action alongside contributions from businesses and landowners alike to help create sustainable areas such as the Mead.
On the cold morning of 25th of November, Orion's Sales Manager, Adrian Elliot, and his team rolled up their sleeves, got their hands dirty and helped to plant 4,000 trees within the Mead. Thanks to their efforts, over the following years the planted trees will make a huge contribution to habitat diversity in the area, such as an increase in animal activity from foxes, badgers, barn owls, squirrels, butterflies and many more.
When discussing the project, Adrian commented:
"I would like to thank Premier Paper & The Woodland Trust for a great day. It was really rewarding to think we are a part of creating a beautiful area for future generations to enjoy, as well as contributing to the wider global issue of capturing our carbon emissions. On a personal level I will be watching the area develop and become established, The Young Peoples Forest at Mead is right on my doorstep and is perfect for walking our 6 month old Labrador!"
Orion's work on this project is one of many undertaken by farmers, landowners, local authorities, and organisations through the Woodland Trust. More projects like these will continue to increase biodiversity, provide shelter, prevent soil erosion, and reduce the risk of flooding in rural areas throughout the UK. If you are interested in taking part in improving our environment, you can inquire for the Carbon Capture Program via Premier Paper Group's website.
This project is part of Orion's wider commitment to environmental sustainability. Follow us for further updates on our carbon capturing efforts and environmental initiatives.