Is it safe to purchase digital gift cards online?
24 May 2022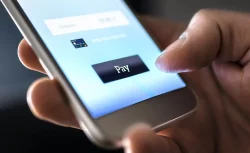 If you've been paying attention to the (now £7 billion) UK gift card industry, you will have noticed a meteoric rise in the popularity of digital gift cards in particular. Digital gift cards – also known as e-vouchers, or e-gifts – have been around for years and have long-constituted a popular marketing strategy for businesses wanting to promote loyalty and convenience among new and returning customers. More recently, sales of digital gift cards have been further propelled due to the physical restrictions placed on consumers and businesses by the COVID-19 pandemic. As with any digital purchase, online security and protection against cyber threats continues to be an important consideration for successful e-voucher campaigns and maintenance of consumer confidence. It is wise, therefore, to ask the question: is it safe to purchase digital gift cards?
Why Do People Buy Digital Gift Cards?
The constantly connected digital era combined with the huge increase in smartphone ownership has catapulted the world of digital gift cards as a way to shop or gift others conveniently and effectively. According to a recent KPMG and GCVA 2021 industry report, the sale of e-vouchers, in particular, dominated the overall upward trend of gift card sales (up by 90.7% on a rolling year basis) while physical gift card transactions were more muted. Let's look at some of the reasons why consumers, in increasing numbers, continue to purchase digital gift cards.
Convenience: They allow the recipient to buy what they want, when they want.
Flexibility: Online gift cards can usually be purchased in almost any amount, providing customers with increased flexibility to choose just about any value for their gift card.
Advantages over physical gift cards: At the push of a button, customers can receive e-vouchers straight to their inbox or mobile device and, in most cases, instantly redeem their rewards, thereby avoiding physical, and perhaps inconvenient, trips to a retailer. E-vouchers can also be sent to multiple customers simultaneously and instantaneously. In addition, as online gift cards are practically impossible to lose, they offer yet another clear advantage over physical cards.
Eco Friendly: With no paper, no plastic, and no waste, online gift cards offer an environmentally friendly solution to all consumers.
Security: Significant advances in online security measures and encryption technology have reinforced customer confidence in purchasing gift cards online.
From a business perspective, the digital aspect of e-vouchers provides many key benefits, a significant one being the opportunity to build a direct relationship with consumers (via the capture of consumer contact information at purchase) as well as the opportunity to adapt offerings in response to changing, trackable, customer behaviour.  For example, retailers are able to glean and react quickly to specific consumer data such as: the number of gift cards in circulation; load values; unused values; average purchase values; average value per transaction; and, value of transactions. Online gift cards, therefore, provide a cost-effective strategy for businesses of all sizes to keep their brand at the forefront of customers' minds and drive further sales.
What are the Concerns Around Purchasing Digital Gift Cards Online?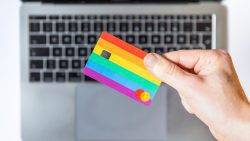 Without a doubt, the physical limitations caused by the Coronavirus pandemic and its lockdowns catapulted digital sales across all industries, one example being the online gift card market. However, as an FT article on the increase in cyber fraud during the pandemic notes, "where money proliferates, so do efforts by criminals to siphon it off." Online gift cards are like any other digital product – they can be susceptible to increasingly sophisticated online threats. Therefore, as businesses plan their online gift card marketing strategies, it is important to have security measures in place that minimise cyber threats and online fraud when buying e-vouchers in order to prevent the loss, misuse or alteration of the information received at purchase, and to make such information as secure as possible against unauthorised access.
E-codes have become an important element of e-voucher security. All generated e-codes should be stored on secure servers using high level encryption to prevent data being intercepted during transmission.
When delivering e-vouchers on behalf of a business, suppliers should also provide a tracking service for each code and offer management information for successful deliveries, soft bounces, hard bounces, as well as when the recipient has downloaded their reward. As well as confirming secure delivery, this information should also allow businesses to track the performance of an e-voucher campaign or loyalty scheme.
While most security concerns surrounding e-vouchers can be mitigated or eliminated by purchasing online gift cards wisely, and by using smart gift card management techniques and technologies, online gift card security measures are still a crucial step in allowing businesses and consumers to avoid expensive surprises!
So, are Online Gift Cards Safe?
The verdict on the safety of buying digital gift cards online is clear. Previous security concerns are growing smaller by the day as advanced technology makes it easier to buy, use, and redeem online gift cards safely and securely while the numerous benefits of e-vouchers continue to hold significant appeal to an increasingly digitalised consumer base. Confidence in this industry is evident in the massive growth forecast for this already strong and mature market. In a nutshell, online gift cards are here to stay, and businesses of all sizes would be wise to tap into their considerable growth and popularity.
The Orion Solution
Orion are one of the UK's leading security printing companies. We work with clients that include leading loyalty scheme providers, high street retailers, banks and global e-commerce retailers who trust us to generate, store and distribute e-vouchers and e-codes on their behalf.
Security is paramount to us. All e-codes generated by Orion are held securely, dispatched either in real-time at point of purchase or sent at a predetermined time for maximum impact. We track each e-code we deliver on your behalf, providing Management Information for successful deliveries, soft and hard bounces and even when the recipient has downloaded their reward.
With regular security testing and off-site Disaster Recovery, you are assured that your e-codes remain protected at all times, safe in the knowledge that they are also being tracked through OSCA II – Orion's Stock Control & Analysis system.
Our e-voucher and e-code solutions can be integrated neatly into existing ecommerce platforms, offering your customers an alternative to the traditional vouchers or gift cards. Corporate clients can choose to receive bulk codes securely via encrypted emails or straight to their SFTP.  If an e-voucher is preferred you will receive unique URLs, each containing a pdf, which your recipient can print out and spend.  Alternatively, Orion will take the strain – simply send us the data and we'll even deliver straight to the end user via our fulfilment centre!
As well as digital gift cards and e-gifts, we also manufacture physical gift cards for some of the UK's leading brands. Through our fulfilment services, you can take advantage of our secure facility once your gift cards have been printed; whether you need to send one item to one recipient, or multiple items across your entire retail network.
To discuss your gift card voucher requirements with us, please call one of our friendly team or leave us a message.