The Importance of Cyber Security For Print and Digital Solutions
6 July 2017
What is cyber security?
Cyber security is the practice of protecting computer systems and networks from unauthorised access, theft, damage or other forms of disruption that may be a malicious attack.
Cyber security has been hitting the headlines like never before. The way that our data is being compromised by poor security seems to be in the news all the time. By accessing sensitive systems, a lack of good cyber security can end up influencing elections or even affecting the NHS. What these attacks highlight is just how vulnerable some major organisations can still be to cyber-attacks, not just the smaller ones.

Why is cyber security important?
Cyber security is now vital in any modern organisation as it helps to protect businesses and the individuals within them from malicious activities through the use of technology, such as the internet. In the modern digital age, all aspects of our lives are linked to technology, especially our businesses, causing us to become more vulnerable than ever to cyber threats such as phishing, malware, hacking and ransomware attacks. This is why cyber security jobs are becoming more popular than ever as companies are in need of experts to safeguard their online presence to protect their personal and financial information and to prevent theft, such as identity theft in all sectors.
The benefits of cyber security
Cyber security is a very important element today as we are in the age of technology which allows businesses to be cyber attacked. Cyber security acts as a barrier against these attackers, protecting online presences, and has number benefits in all sorts of areas and sectors, such as:
Protection against cyber attacks, helping to safeguard your business against unauthorised access, theft and overall damage by cyber criminals.

Improved productivity can be achieved by utilising cyber security as cyber attacks can cause your business to slow down, by attacking your network it can make it impossible for employees to be able to work efficiently.

Cyber security can provide your business with cost savings as fixing a cyber attack can be expensive, especially as the attacks grow more complex and advanced. These attacks can put a hold on your digital fulfilment, causing your business to lose money and providing a negative experience for consumers.

Enhanced customer trust can be provided with cyber security as it helps to protect sensitive customer data such as their payment information, confidential business information or any personal data.

By keeping your business safe with cyber security, you are able to build that brand trust and reputation, as consumers will know you are a safe and reliable company.

Many industries may require cyber security to protect data, therefore you are able to ensure compliance with these regulations and avoid any fines or penalties.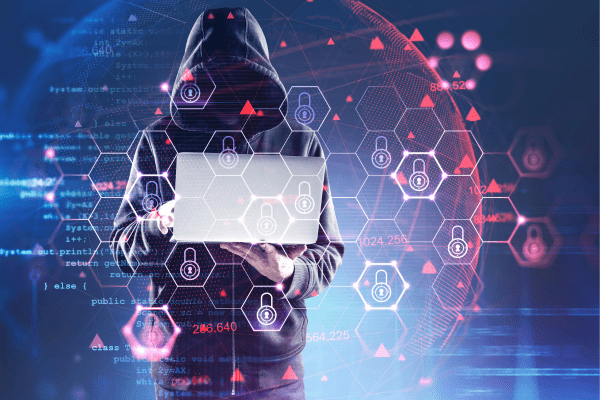 Taking cyber security seriously
Orion takes data security very seriously. In fact, due to the nature of our business, we take all forms of security – digital and physical – seriously on site. One of the steps that we've recently taken is to acquire our Cyber Essentials certification, which is a government-supported scheme backed by the Federation of Small Businesses, the CBI, as well as insurance organisations. What this means is we've gone through the necessary steps to prove that we are being responsible with data – the kind of steps in particular that government suppliers are expected to have taken. This is in addition to the numerous accreditations we have already.
Protecting virtual stock
We take pride in many of the security features we use at Orion. We store virtual stock on behalf of our fulfilment clients in a secure data store. These are live codes and therefore need the maximum protection, similar to the live paper gift vouchers we physically store on site.  We will also be handling virtual products on behalf of our retail clients, where we use an API to download a code from the processor and add the relevant value. So we need cover for the time that this is in our environment before it passes to the customer.
Though naturally we can't share too much, we do have isolated networks that cannot be accessed from wireless, mobile or even from laptops. There are numerous methods of authentication and the physical removal of data is prohibited too. Any data that we do have to transmit externally is encrypted to the highest of standards.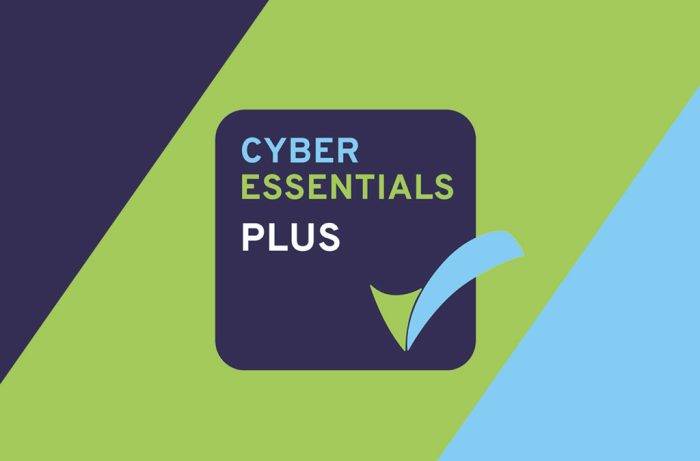 Cyber Essentials Plus Certification
Hackers are always coming up with new ways of attempting to access data, therefore it's essential that we keep ahead of the game to make sure we have the best protection available – which is why getting certifications ensure we're doing what we can.
What does our Cyber Essentials Plus certification actually mean for clients as well? Well, in reality this means that clients can still be confident that their products will be in safe hands. Not only that, but our customers can be assured that we're proactively doing all that we can to stay ahead of the game.
Are you looking to keep your business secure from cyber attacks?
Well, if you're seeking a safe company to look after your digital solutions, or just need peace of mind that your data will be secure with a third-party provider, then Orion is the partner of choice. Get in contact with us today to learn more.