Case Study: Toggle
22 June 2021

Our Client:
Launched by Airship, usetoggle.com is a software as a service (SaaS) provider to the hospitality industry with software that allows operators (known as 'Togglers') to sell gift cards, experiences and retail products online. Toggle integrates with a whole host of EPOS, click & collect, and pay at table partners and providers, so gift cards and experiences can be redeemed directly for a slick guest experience. Some of the well-known Togglers include hospitality brands such as Turtle Bay, Revolution, Gusto, and Yo!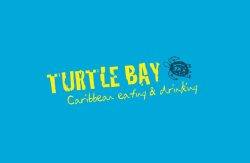 Working with Orion
Orion has been Toggle's fulfilment partner for the past two years, with the first gift card being dispatched from Orion's secure facility in September 2019. Commenting on the partnership, Airship's Chief Experience Officer Andrew Whiteley said:
"Beyond the obvious services and practicalities Orion bring, the key benefit for us is that Orion is on this journey with us. It's a true collaboration to continually develop a fulfilment proposition for our Toggler's that works for them as their needs change."
Toggle currently works with 200+ brands to allow them to sell gift cards, experiences, physical good and run promotions. Everything from cocktail masterclasses and date night experiences through to cook-at-home kits and gift card bundle offers. When guests purchase from the brands' webshops, their orders are picked and dispatched from Orion's secure facility.
In December 2020, Orion was approved by the local licencing department to distribute alcohol on behalf of its clients. The application was prompted by a request from Toggle who wanted to send alcohol to its customers as part of a gift pack or hamper. So, as well as gift cards and merchandise, Orion can now fulfil Togglers' orders for alcoholic gifts.
The Challenge of Lockdown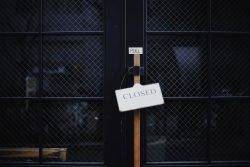 As with many organisations, the main challenge for the hospitality sector has been to deal with the impact of the pandemic and national lockdown periods. Although the industry appears to be on the road to recovery as restrictions are gradually lifted, the fallout from lockdown has been catastrophic for bars, pubs, and restaurants across the UK, with the latest figures estimating that the hospitality sector lost £200m a day in sales in 2020.
One of the key shifts that Toggle noticed was that, while closed, hospitality operators had to find other revenue sources. Andrew Whiteley explained:
"In the initial weeks, we saw loads turn to gift cards to plug a cash flow gap, but this fizzled out as it became apparent the lockdown was going to last more than a few weeks, and buyers' confidence in when places would reopen waned."
He added:
"So, operators began to develop retail products to push their brand into people's homes and diversify their revenue streams. Cookbooks, aprons, chilli jam, cook-at-home kits, and crates of beer suddenly became the focus. We had to move very quickly with Orion to be able to accommodate this new demand with development on our platform, the link between us and Orion, and the practicalities of getting products in and out of the warehouse. It was new for both of us, so collaboration, learning and iteration (still ongoing!) was key. We became experts in picking, packaging, and postage in a matter of months to take a massive workload off our Togglers."
Orion continues to develop its fulfilment services for Toggle as the hospitality industry adapts to the challenges of the pandemic.
Orion Fulfilment for Hospitality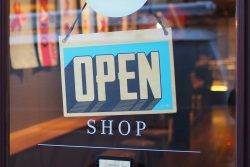 Orion has been building long-lasting, secure fulfilment partnerships with businesses for over 25 years. Our fulfilment team despatch 4.5 million items each year to organisations across the world; each item is tracked, traced, and reported with fully comprehensive and secure documentation.
We carry out fulfilment services on behalf of some of the biggest brands in the hospitality sector, ensuring that their gift cards, greeting cards, e-vouchers, promotional merchandise, and retail items reach their customers promptly and securely every time.
We are also able to handle the secure fulfilment of digital items, such as eCards, eCodes held on one of our server, emails or SMS messages. Services include:
B2C eGifts delivered directly to the recipient
B2B eCodes delivered in bulk to the corporate buyer
B2B eCards delivered to the recipient using corporate branding
SMS codes delivered straight to a smart phone
QR codes, which can be scanned to access your website or latest promotions
Our clients also benefit from the latest online security features when they entrust their product to our specialist team.
As pubs, bars, restaurants, and hotels look to adapt to the changing marketplace and diversify their revenue streams with new products, we continue to work closely with our clients to ensure that our fulfilment services offer the flexibility to accommodate their changing demands. Now fully licenced to distribute alcohol on our clients' behalf, we are even better positioned to serve the hospitality and retail sectors.
Get in touch with us to arrange your consultation and find out how Orion can help your business meet all its critical fulfilment requirements.