Case Study: Ally
20 May 2021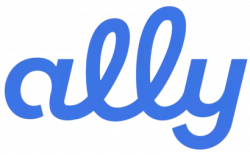 Our Client: 
Ally is one of the UK's leading providers of premium face masks whose popularity has earned them features in publications such as GQ, Vogue, HuffPost, You Magazine and Glamour. 
Most notably, Ally is an official partner of the Healthcare Workers Foundation (formally HEROES) – a charity founded by NHS workers, for NHS workers to support the welfare and wellbeing of those fighting to keep us healthy and safe during the COVID-19 crisis, and beyond.
As part of this partnership, Ally has provided in excess of 50,000 masks to the Healthcare Workers Foundation for distribution to UK health workers. In addition, Ally have been donating all proceeds generated from the sale of HEROES-branded face covers, as well as £2 for every generic Ally face cover sold on the Ally website. To date, Ally have raised over £20,000 for the Healthcare Workers Foundation
Matt Bethell, Marketing Manager of Ally spoke to us about the business and how it started:
"At the start of the pandemic we were left underwhelmed by the options available in the face mask space. We spotted a need in the market for a product that combined really high levels of comfort with extra filtration and most importantly reusability.  There wasn't really a product that provided this, so as product manufacturers ourselves we set about making the face covering we wanted to wear ourselves"
He added:
"We wanted to make sure that what we were doing was also contributing to a good cause, so we researched many charities and found the NHS charity HEROES, which was set up in response to the pandemic. We got in touch with them to discuss working together and now here we are! The plan is to offer more products in the future but we're keen to keep a social purpose as an integral part of the brands DNA. Watch this space!"
The Product:
Ally face masks are made using the latest nanofiber technology, offering high-filtration, reusability, comfort, and breathability. Made up of four separate layers, including an embedded nanofiber filter, the fibres of the filtering layer cross align in a way that means efficiency is maintained even after washing.
The masks are designed for ongoing use up to a month or 20 washes. They also come in recyclable packaging and a range of sizes and colours.
The Orion Solution
Orion started working as Ally's fulfilment partner in June 2020 – a partnership that had developed from an existing business relationship. Commenting on the partnership, Ally's Matt Bethell said: 
"Orion's ability to be flexible and accommodate our needs has been integral to the partnership . . . we wanted someone who could scale with us and Orion seemed to tick all the right boxes"
Since December 2020, Orion has securely dispatched 5804 face masks for Ally and continue to provide fulfilment and stock control services for their products.
Orion Fulfilment: Here to Help
With many businesses operating with reduced resources over the past 12 months, finding a secure, long-term fulfilment partner has been a key challenge for many retail organisations. Luckily, Orion is here to help.
Each year, Orion despatches over 600,000 bespoke packages for clients across the world, with a total of 4.5 million individual items within these packages. Each item despatched from our secure facility is tracked, traced, and reported, with fully comprehensive and secure documentation.  
Our purpose-built fulfilment solutions have been enhanced over the years based on market trends and advances in technology, alongside input from our major clients including retailers, motivation agencies and leading financial institutions.
At Orion, we're fully scalable to handle both physical and digital storage and fulfilment, no matter what your business requirements.
Your Orion account manager will consult with you to fully understand your business and its fulfilment needs – from systems integration to couriers and shipping. 
Get in touch with us to arrange your consultation and find out how Orion can help your business meet all its critical fulfilment requirements.