ASAO Annual Conference 2022
2 November 2022
Here at Orion we are proud to announce that we will be attending the ASAO Annual Conference 2022. We will have a trade stand at the conference from the 4th to the 6th of November. ASAO is The Association of Show and Agricultural Organisations which aims to promote agriculture, horticulture and the countryside through shows and events. ASAO encourages and shares best practices between agricultural societies and related organisations, whilst also supporting education across the full spectrum of agriculture. This year, it is the 200th anniversary of their first show held in 1822 by the Royal Highland Society.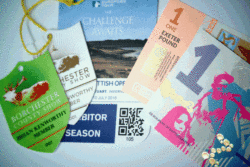 Why are we attending?
For over 25 years, Orion has supplied secure documents and accreditation passes to major events such as Glastonbury, Silverstone, The Ryder Cup, The Brit Awards, Manchester United and Boomtown Fair as you can see in our case studies. We work closely with events to provide our innovative, secure and effective products and services, therefore it is important for us to attend and work with annual events such as ASAO. This is a great opportunity to get together and forge relationships with potential prospects to offer our knowledge and gather valuable insight from other panels.
How Orion can help your shows, conferences and events
Orion is extremely proud to manufacture various products for over 30 County shows nationwide, and we have increased our capacity to help manage any future growth. We are able to advise events and shows on the latest printing techniques to protect their revenue, enhance their image and provide vital marketing. We are able to provide a wide range of products for events and shows, including hard tickets, badges, wristbands, wallets and meal vouchers where the quality, durability and available options surpass those previously seen in the market.
Orion is the foundation of a successful event, as we offer inventive and memorable event tickets that incorporate the leading security features to keep your shows safe and fraudulent-free. Not only do we offer a vast selection of colours, sizes, ticket options and security features, but our in-house experts will also help you create the perfect event tickets and added extras.
As technology advances, so do we, and with the addition of QR codes and innovative security features implemented into our products for shows, we are able to add accountability, security and vital data for future planning. Personalisation with names and titles are also an option to make members of the show feel valued, connected and staff instantly recognisable. We welcome you to visit us on our trans stand at the conference or feel free to contact us today to see how we can streamline and protect your shows.