Orion Prints Match Tickets for Ilkeston Town FC's FA Cup 4th Qualifying Round
21 October 2020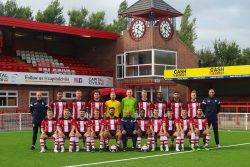 Orion our proud to be the official producer of match tickets for this weekend's FA Cup clash between Ilkeston Town FC and Hartlepool United.
Just a few miles down the road from Orion's HQ, local team Ilkeston Town FC will welcome Hartlepool United to the New Manor Ground for their FA Cup Fourth Qualifying round match this Saturday. Due to current coronavirus restrictions, only 400 tickets will be made available to spectators, all of which have been produced at Orion's secure facility.
We regularly look to innovate the security features on our event tickets, using cutting edge printing technology to incorporate details such as holograms, foils, security inks, and even a photograph of the genuine ticket holder. Some of the security features on the tickets for this weekend's match include a state-of-the-art customised hologram and specialised security watermarked paper, ensuring the highest level of fraud protection.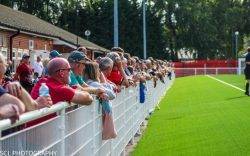 Tickets will go on sale from the club on Wednesday 21st October between 12:00 – 18:00 for season ticket holders and Ilkeston away travelling supporters. Tickets will go on general sale on Thursday 22nd October between 12:00 – 18:00. For more information, please visit the club's website.
Kick off is scheduled for 15:00 on Saturday 24th of October. The match and has been selected for live BBC coverage, so those unable to be at the New Manor Ground on Saturday make sure to tune into the BBC Red Button channel.
The whole team at Orion will be cheering on Ilkeston Town this weekend, as we hope to see our local team progress to the next stage of the FA Cup.
Orion Ticket Printing
Over the past 25 years Orion have been appointed by promoters of some of the greatest events throughout the UK and even worldwide for our ticket printing services. We advise on the latest security features available in the ongoing battle against ticket fraud, forgeries, and counterfeiting. Our in-house studio will work with you closely on your design – keeping it fresh and on-brand. The team will also produce marketing materials such as flyers and posters, which can all be dispatched through our secure fulfilment facility.  Plus, our white-label transactional website offering can take care of the ticket purchasing too.
As the events industry looks to recover from the impact of the coronavirus pandemic, Orion is here to help. To find out more about our event ticket printing or our secure fulfilment services, please call our friendly team or leave us a message.